Contact US
Midland Aviation
Abbeyshrule Airfield
Co. LongfordIreland
+353 (0) 44 9357468
+353 (0) 87 2260418
Midland Aviation
Midland Aviation is Ireland's leading light aircraft maintenance provider, approved under EASA Part M for maintenance of light aircraft registered in any EU Member State. We use a small but extremely experienced team of engineers to give each customer an efficient, top class maintenance service.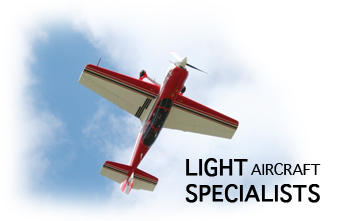 Midland Aviation has been in the maintenance business for over 22 years. This family business was taken over by David Bruton in the late 90's after his father died in a tragic plane crash. In honour of his father, Sammy Bruton, Dave flew much of his early aerobatics career in an Extra 200 registered as EI-SAM.

Midland Aviation's business ethos is unique. Because it is family-run unit, with a small administration team, there are no hidden staff charges in your maintenance costs. And you certainly won't find hangar rental charges incoporated into your bill. You pay only for top quality maintenance for your aircraft.